Please read the import letter sent by email and postal mail (found below).  St. Cletus Church will reopen in phases.  A sign up IS REQUIRED for every prayer opportunity, liturgy, and/or Mass.  You can do so in advance using the link below.  (Sign ups close 24 hours before start time.)
Mass Schedule
Weekend Mass will be live-streamed on YouTube at the 5:00pm Mass and available after in recorded fashion. 
Confessions
NEW!!  Saturday 8:45am – 10am.  Please call the parish office at 708-352-6209 for your reservation.

---
Dear St. Cletus Parish Family,
It is with great joy and anticipation that we are preparing to re-open our Church. The Archdiocese has developed a plan for the gradual re-opening of our parishes. Through the efforts of our re-opening Leadership team and generous parish volunteers, we have been approved and certified to enter Phase I of the plan. That enables us to celebrate the Sacraments of Baptism, Weddings, Reconciliation, funerals and visitation for private prayer. Please note that all these services are permitted for a limited number of participants and require registration. All entry into the church is from the main doors into the narthex. All exiting from the church is from the side doors. Follow the floor markings.
We will re-open our church on Friday, June 19th with the Sacrament of Reconciliation available by reservation only from 7:00pm-8:00pm for the Spanish speaking members of our parish. On Saturday, June 20th, and each Saturday thereafter, the Sacrament of Reconciliation will be available in English by reservation only from 8:45am-10:00am. Please remember the entire Archdiocese remains dispensed from Mass attendance on Sunday and Holy Days of Obligation until further notice. Also, a reminder that if you are a part of our "vulnerable population" or suffering from underlying medical conditions, you are asked to stay home and support our faith with prayer. Your health is our first concern.
To make your reservation for Reconciliation this Friday, June 19 (Spanish) or Saturday June 20(English), please call 708-352-6209 from 9:00am – 12:00pm (Monday-Friday).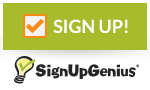 There will be Spanish Devotional Prayer in church on June 23rd from 7:00pm-7:30pm. Attendance is by reservation only. The church will be open for private prayer visitation on June 24th from 11:00am-1:00pm by reservation only. Visits will be in 20 minute increments. Again, it is necessary to call for a reservation. Reservations may be made online (click Sign Up link) or by calling the Parish Center at 708 352-6209 from 9:00am -12:00pm Mon.-Fri.
As we enter Phase II of the re-opening plan, we will introduce some new Mass times. This allows us to fulfill the requirement to clean and sanitize the church properly after each service and to modify our former schedule. Our first celebration of the Eucharist with assigned seating will be on the weekend of July 4th at 8:00am by reservation only. Due to the current Pandemic situation, there will be no band or special Armed Forces' seating this year. There will be a 5:00pm Mass July 4th evening by reservation only and a Sunday morning liturgy at 7:15am by reservation only.
The weekend of July 11th, Masses will be Sat. 5:00pm; Sun. 7:15am & 8:45am by reservation only.
The weekend of July 18, Masses will be Sat. 5:00pm, Sun. 7:15am, 8:45am and the Spanish Mass at 12:15pm by reservation only.
The weekend of July 25th, Masses will be Sat. 5:00pm, Sun. 7:15am, 8:45am, 10:30am and 12:15pm by reservation only. As you can see, each weekend an additional Mass (time) has been added so we are now at a full weekend schedule, but as emphasized, with limited numbers.
Once again, we remind you, that you have a dispensation from attending Sunday Mass during this Pandemic until further notice. Also, you are advised to stay home if you fall into the "at risk" group or are feeling ill. The Lord wants you to love your neighbor as yourself.
Again, it is imperative to call or register on line for whatever service you wish to attend. In order to be more equitable, please contact the parish the week you choose to attend not weeks in advance nor ask to register for multiple weeks at a time. This allows others an opportunity to come to church. As we have learned from the news reports, the number of attendees may fluctuate depending on the situation. Please be patient with this seemingly slow process. As we move forward, daily Mass will resume and notification will be made to the parish.
>Masks and social distancing are mandatory for the protection of all. Ushers, greeters, cleaners and sacristans are all part of the re-opening team who are eager to welcome everyone back and assist in making this a smooth transition. If any of you would like to volunteer in any of these areas, please let us know. We are always in need of your help. E-mail: reopening@stcletusparish.com or call the Parish Center @ 708 352-6209.
The Archdiocese asks us to implement these procedures for the well-being of all. We know this has been and will continue to be a different and challenging experience for us all as we long to gather again in person for the worship of our Lord. Our collective patience, willingness to help and desire to be together is a demonstration of our unity and love for one another.
Blessings,
Fr. Bob Clark
Pastor
---
Disclaimer: While our parish staff will attempt to take appropriate precautions consistent with the advice of public health authorities, parishioners and guests should understand that they assume the risk of contracting COVID-19 anytime they enter a public space since such precautions do not eliminate the risk of infection.